How to access Practice Protect's billing portal.
At sign-up an email would of been set to create a billing portal login, if you have this login please login here US & International Clients, Australian & NZ Clients. If you have created an account but forgotten the password please go to the above links.
Steps to Create Billing Portal Account: 
Go to the Billing Portal Login Page here. US & International Clients, Australian Clients.
At the bottom click "Get your signup link"

Enter the email address you signed up with and click Submit

You will now receive the below email to that address. Click on the link to get started.
Enter your Email Address and Created a secure password. You can use the password generator on this sites home page.

You are now signed up and can login here.
Once signed in your portal will look like the below: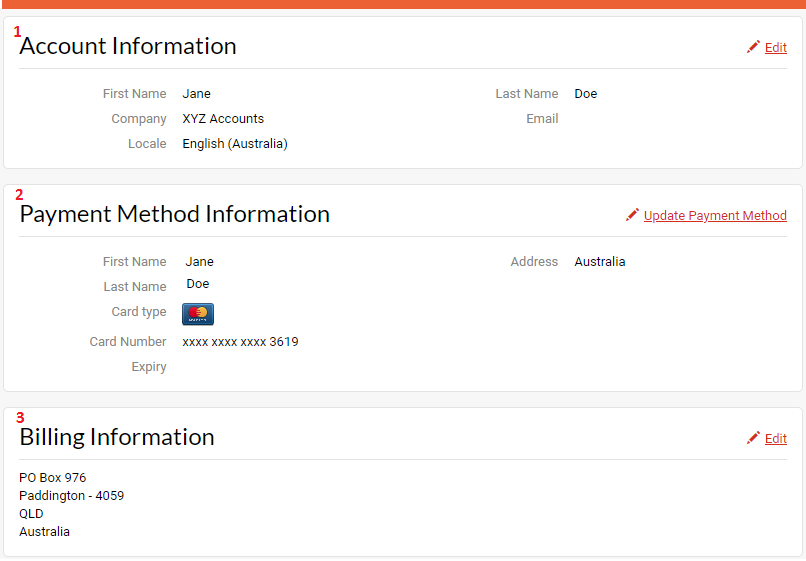 1. Account Information – This indicates the primary contact for the service. The contact specified here will be receiving account and billing updates. You cannot change the email address on the billing portal. To update this or add a billing contact, you may contact us at operations@readygroupglobal.com or call us.
2. Payment Method Information – This is where your current payment method is saved. To update this, click update payment method link.
3. Billing Information – This appears on your invoices with Practice Protect. The billing address provided when initially signed up on the service will appear on this field. Alternatively, if this information needs to be updated, click edit.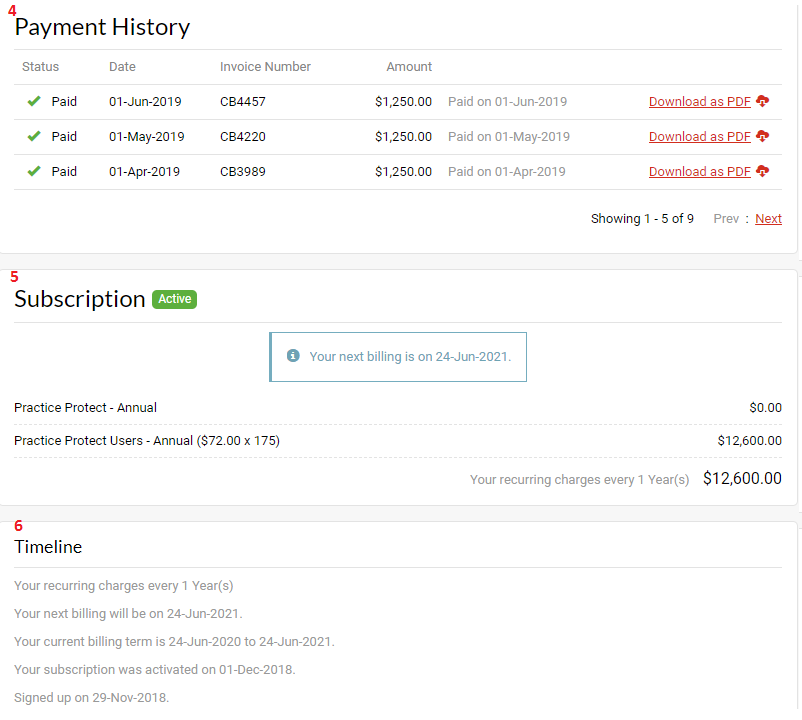 4. Payment History – You will be able to download your all invoices from here. Note that Practice protect do not generate future invoices. Invoices listed here will only appear once your payment method has been successfully charged for the service.
5. Subscription – You current subscription status will appear here. Your next billing date and amount will also be available here.
6. Timeline – This provides information on your subscription history. Your sign up date, billing history, etc.