To get things started, please complete the setup form which is a spreadsheet emailed to the password admin at commencement of user onboarding.
Below will explain how to fill in this form to make your onboarding as smooth as possible:
1. Application List
On the application page please list the apps in your firm that contain sensitive information that you don't want end users knowing the password for.
Don't worry if you don't have them all as they can be added later provided, we have at least the five most commonly used apps in your firm. For example, a typical firm would nominate Xero, XPM, BGL/Class, Office 365, etc
These five go in the yellow section, the remaining apps in the white section below.


Why prioritise 5 apps? – To manage the change effectively we onboard users with the five most commonly used applications. Subsequent apps will be listed and activated later in the onboarding process.
2. User List
List your users' full information on the User List tab.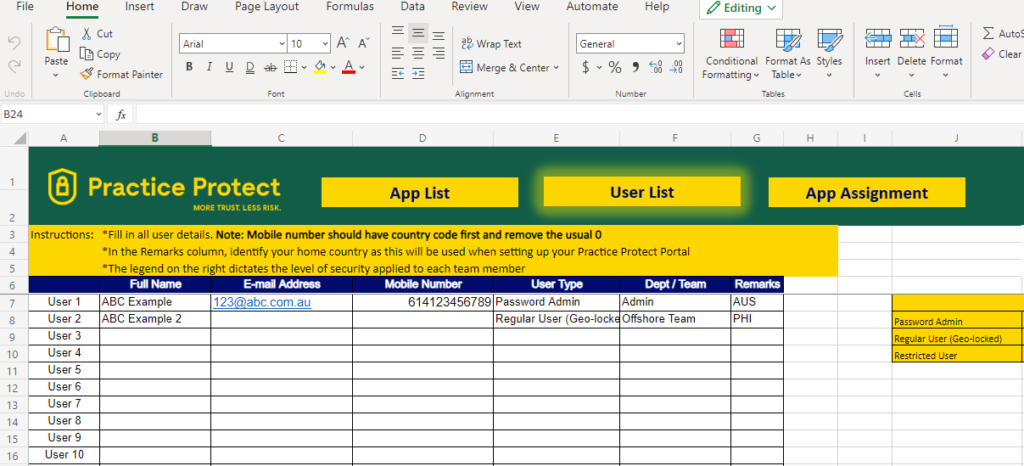 3. App assignment
Assign apps to users in the matrix on the App Assignment tab. Put the EXACT username an individual uses for a specific application.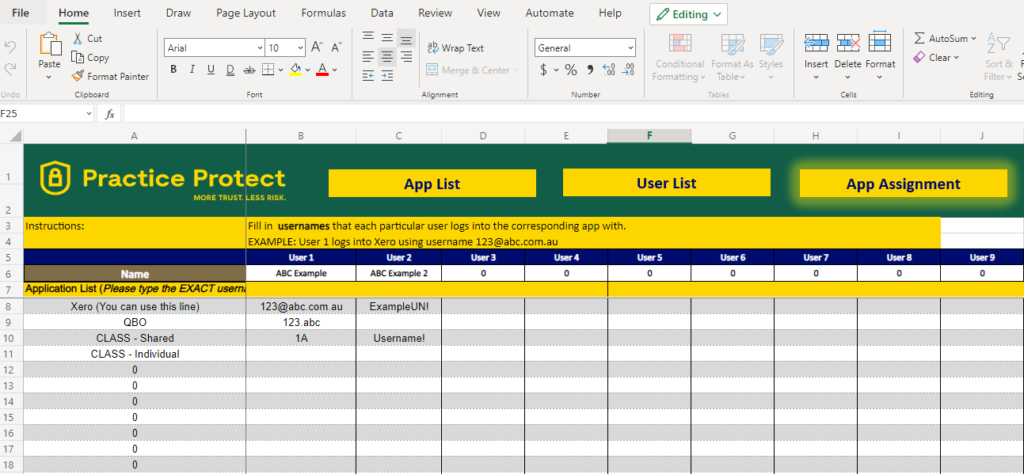 4. Reply email with the updated spreadsheet to onboarding@practiceprotect.com leaving the subject line with ticket number attached.