1. Make sure you have the Authentication Policy updated/created.
2. From the Admin portal, select Policies under Core Services. Select the Policy name where you wish to link the newly created/updated Authentication policy.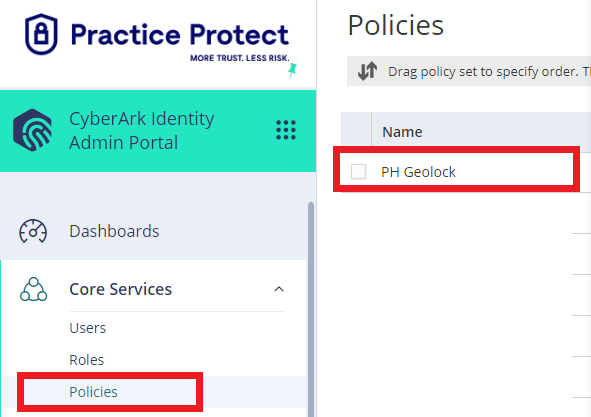 5. Go to CybeArk Identity after Authentication Policies: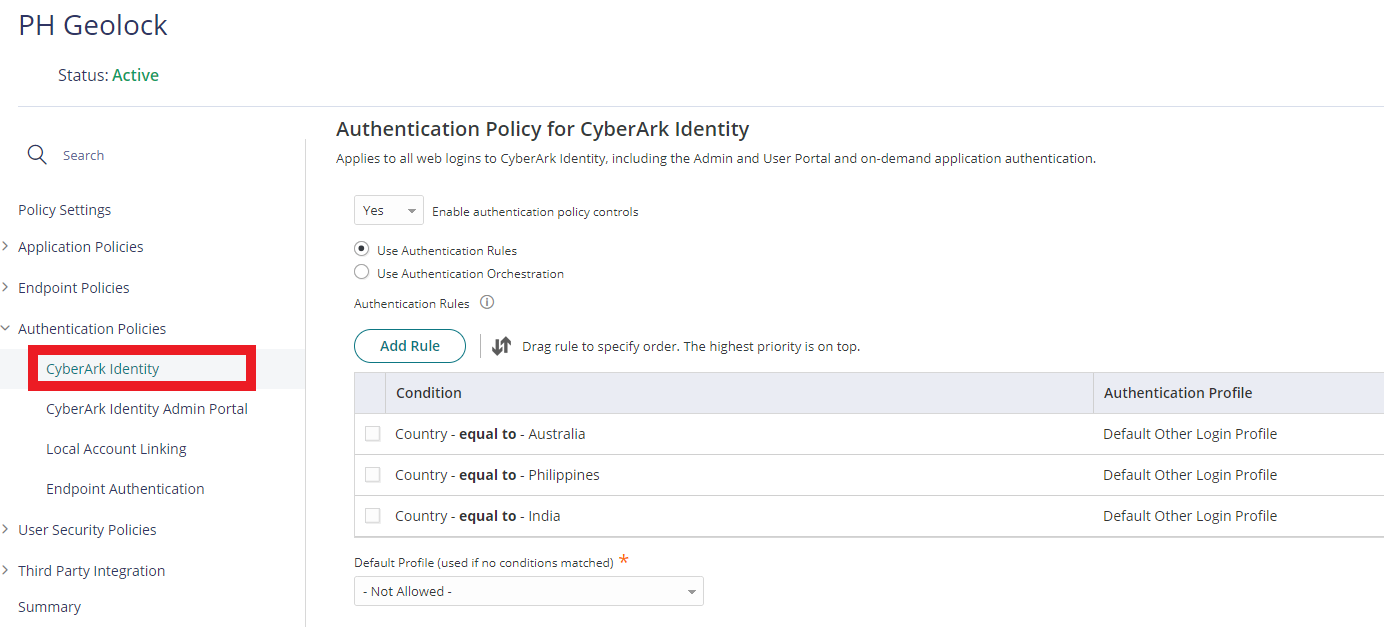 7. Applying the Authentication policy in two places can be done. Select the Authentication Rule you wish to link to the updated Authentication Policy.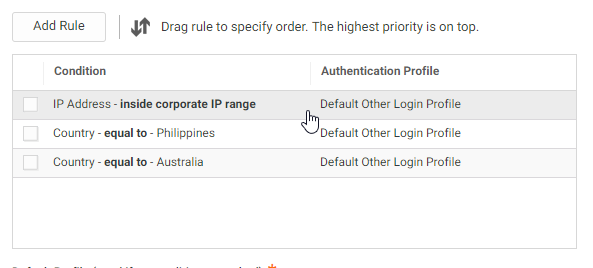 8. Go to the Authentication Profile drop-down arrow to get the list of your created Authentication Policy.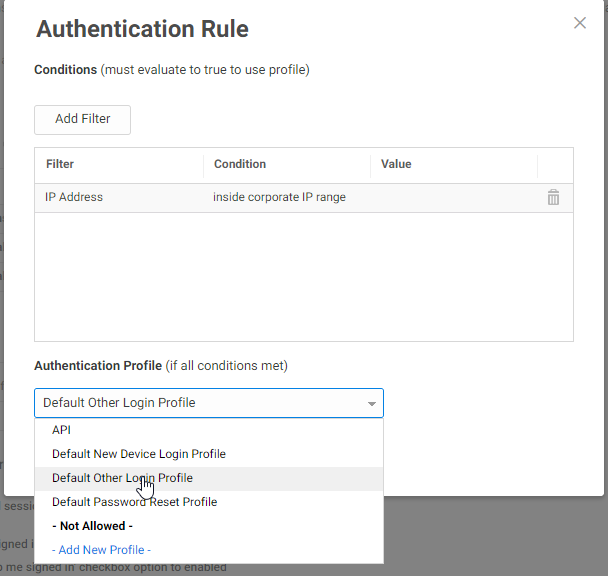 9. Click OK once done.
10. For Default Profile, Click the drop-down menu, and then same as above, choose the Authentication Policy you updated, then Save.