1. Make sure you have appropriate Authentication policies defined.
2. Login to Practice Protect, in the top right hand corner click on the arrow next to your name and select switch to admin portal.
3. Select Policies from under core services on the left hand menu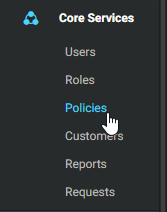 4. Select the policy that you wish to apply the Authentication policy under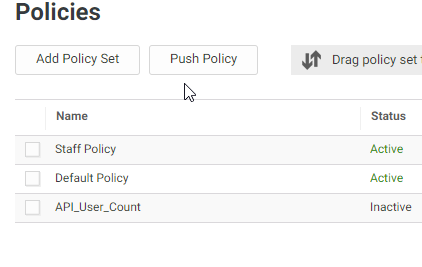 5. Under the menu on the left select Login Policies > Centrify portal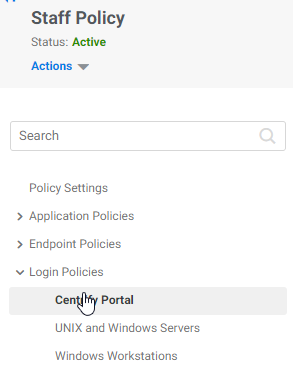 6. You can apply the Authentication policy in two places. To apply the Authentication to a specific Authentication Rule go to step 6. To apply it as the default policy if no rules are matched go to step 10.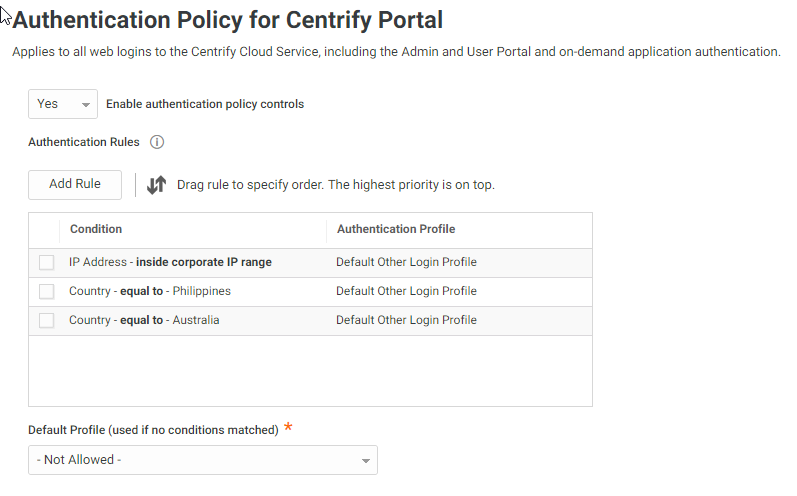 7. Click the Authentication rule.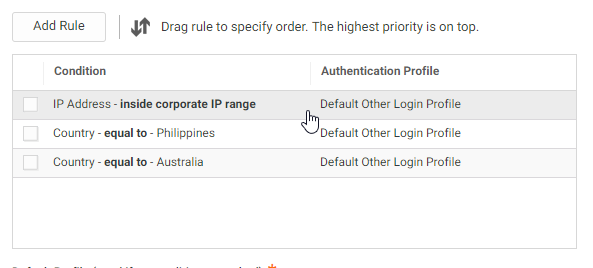 8. Click the drop down list at the bottom of the window and select the Authentication profile that you wish to apply.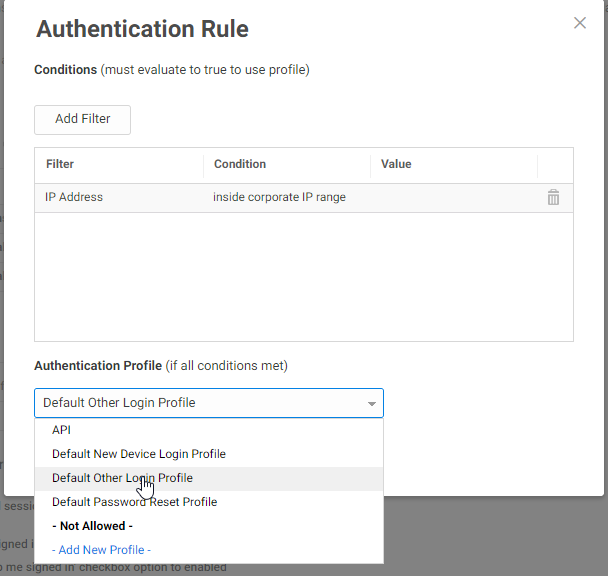 9. Once the correct Authentication profile is selected click OK.
10. Default Profile:
Click the drop down menu and click the profile that you wish to apply.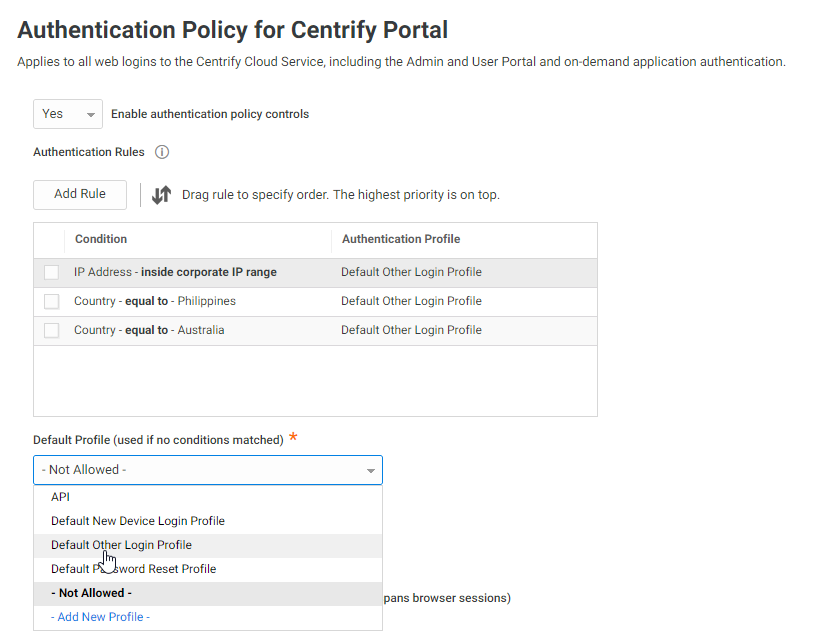 11. Click Save