Purpose
This document serves as guide on how to create a service account in G Suite. Typically to allow Practice Protect's On-boarding team to setup mail redirection rules so password reset emails are sent to the client's password manager or during the onboarding process or for Gsuite SAML +Provisioning. For mail redirection, this access will be removed once the onboarding is completed. In regards to Gsuite SAML + Provisioning the account needs to stay as long as it is enabled.
Prerequisites
GSuite Business Account
Admin Access in Gsuite (Super Admin privilege)
Instructions
1. Login to admin.google.com to access Gsuite Admin Console.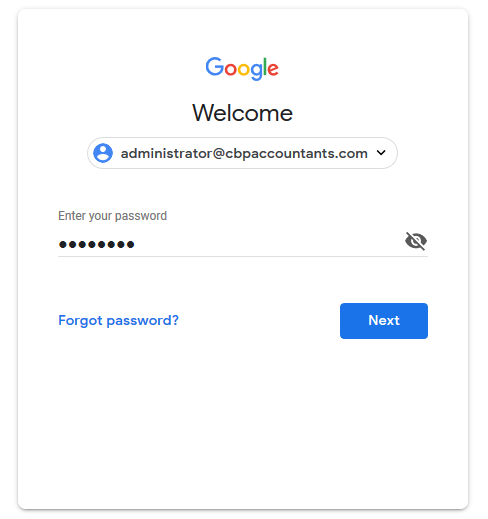 2. On the Admin Console, click on Users.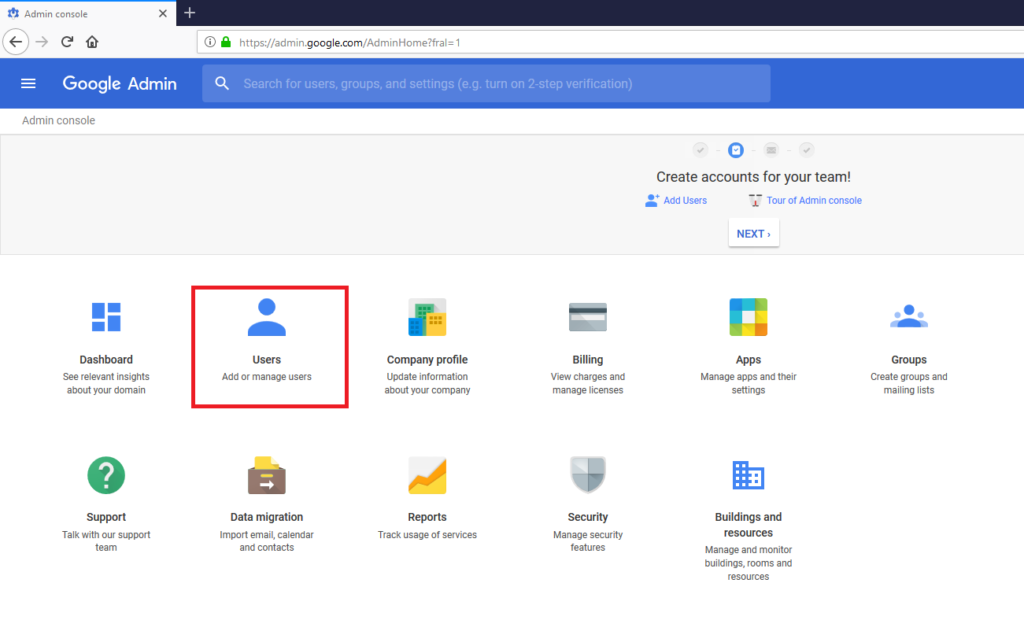 3. On the Users page, click on the plus button (+).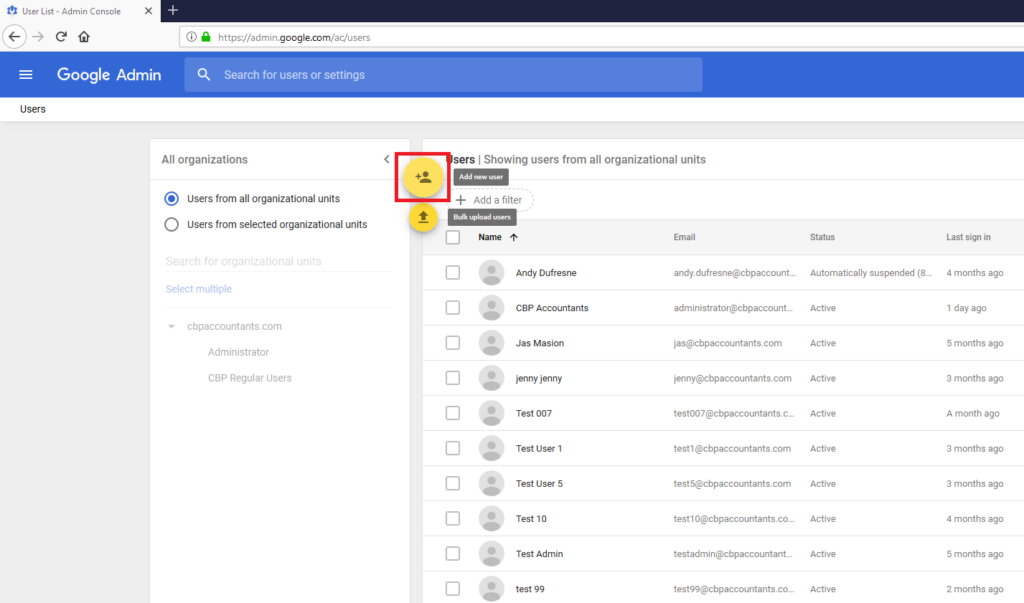 4. On Add new user page, enter the required field (i.e practiceprotect@yourdomain.com) and click ADD NEW USER.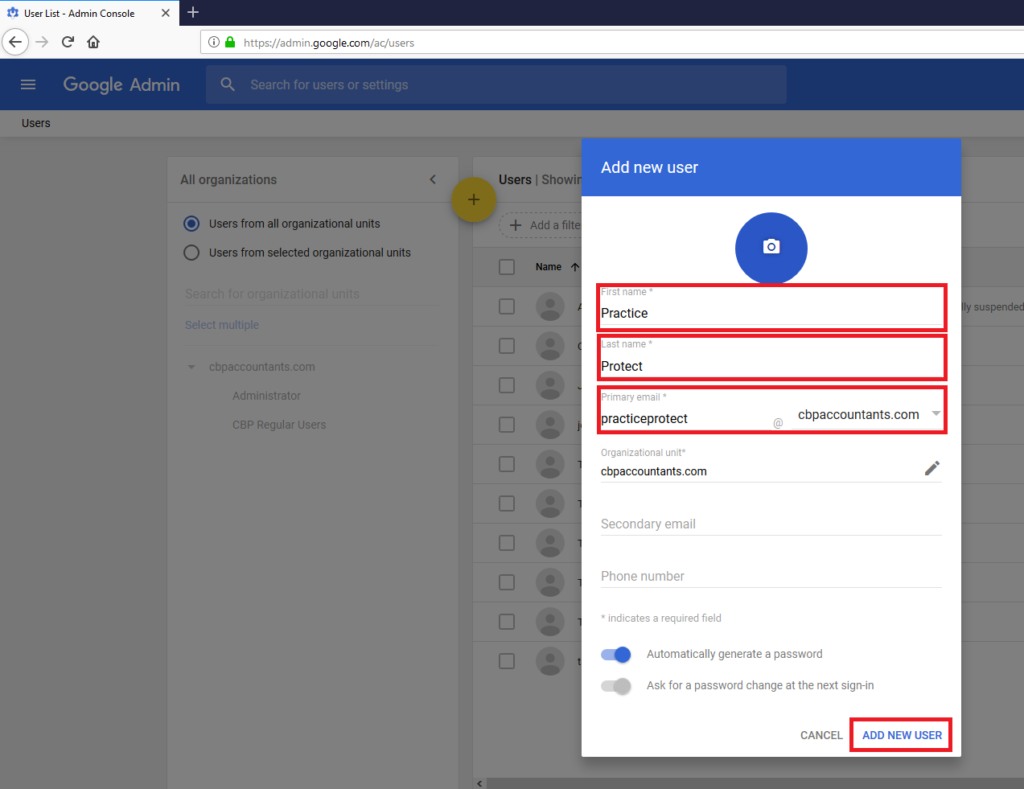 5. This creates New User in GSuite. Click on MORE ACTIONS then select EMAIL LOGIN INFO.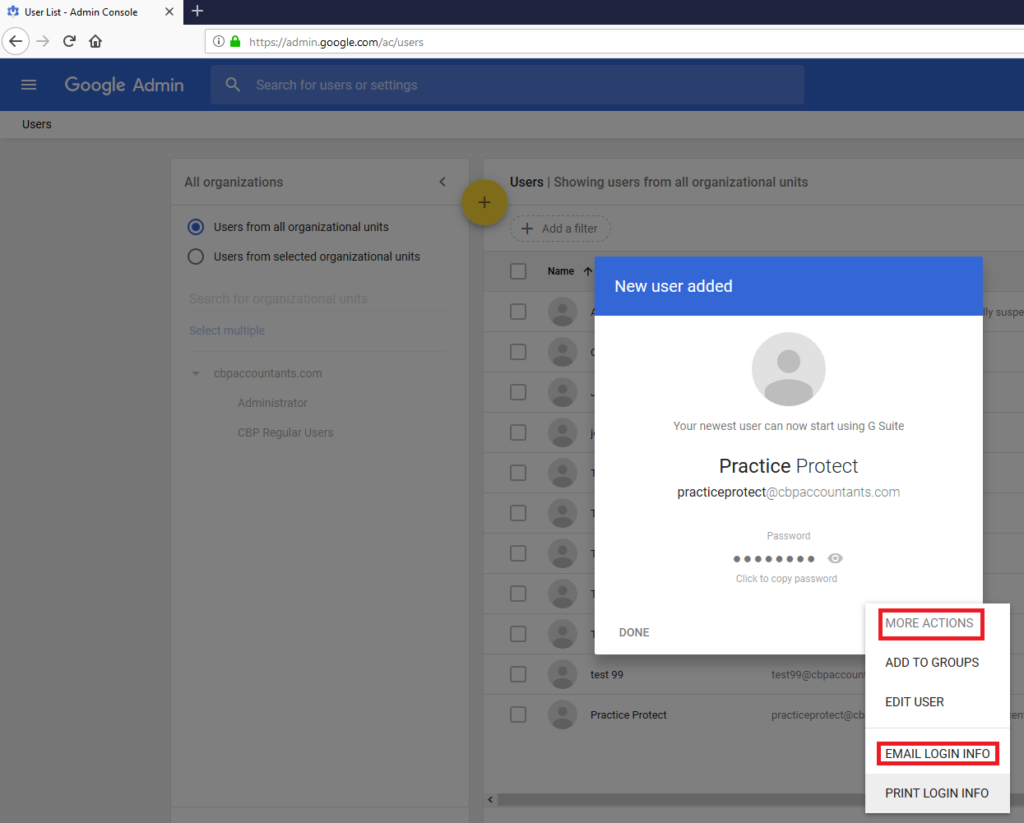 6. Enter the email address where you want to send the login information then click SEND.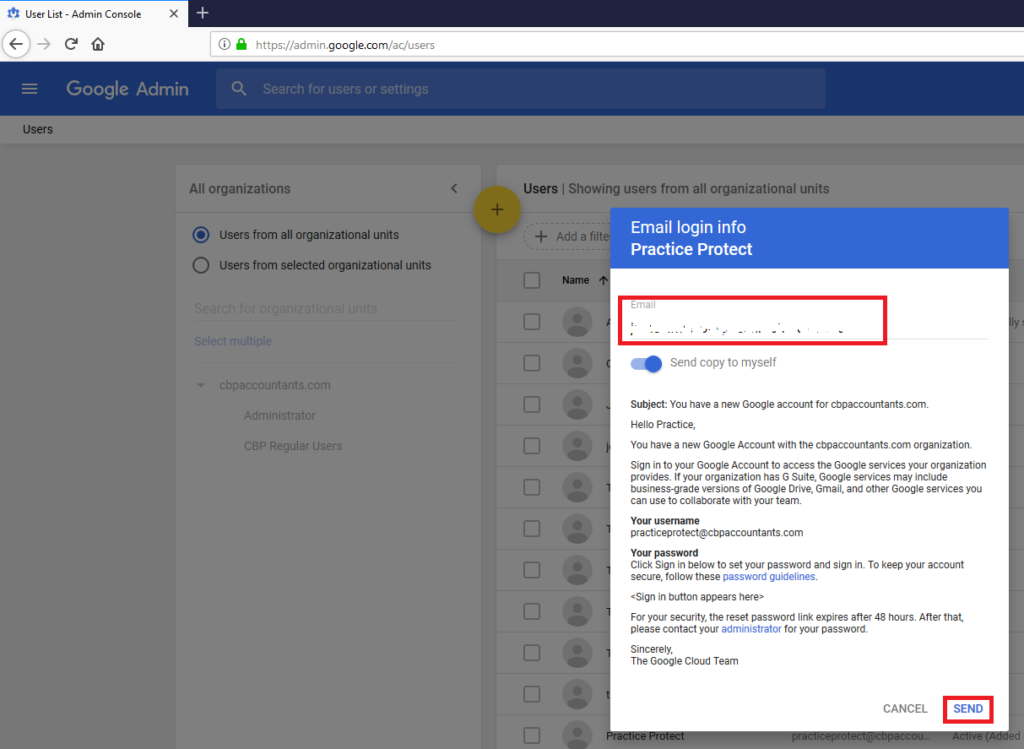 7. Click on the newly created user (i.e. Practice Protect) on the list.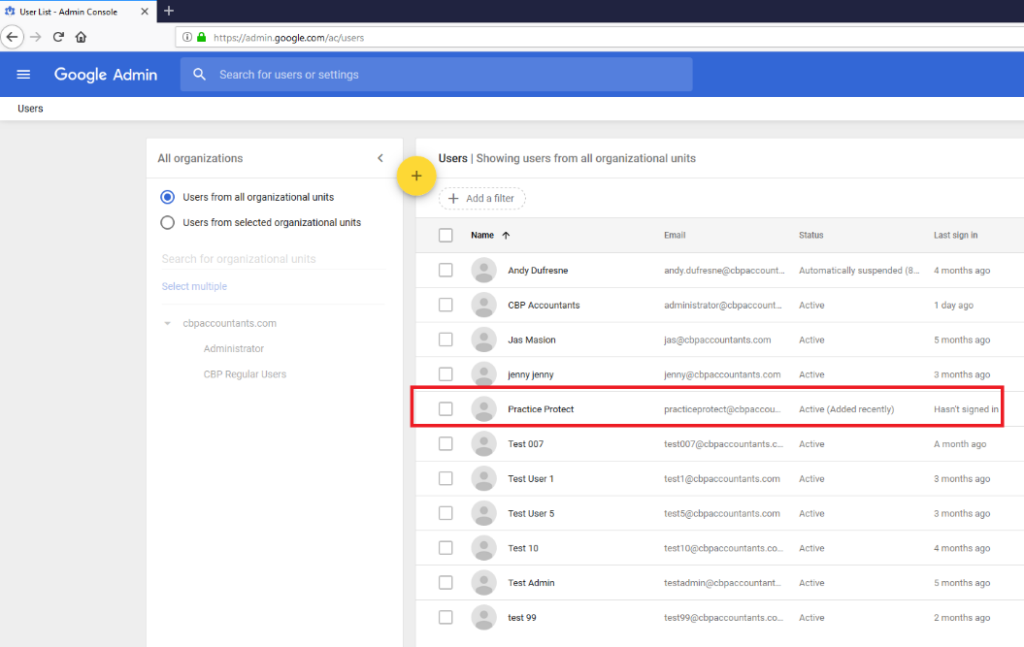 8. On Admin roles and privileges click on ASSIGN ROLES. On Roles page, select Super Admin to assign Super Admin privilege. Click SAVE.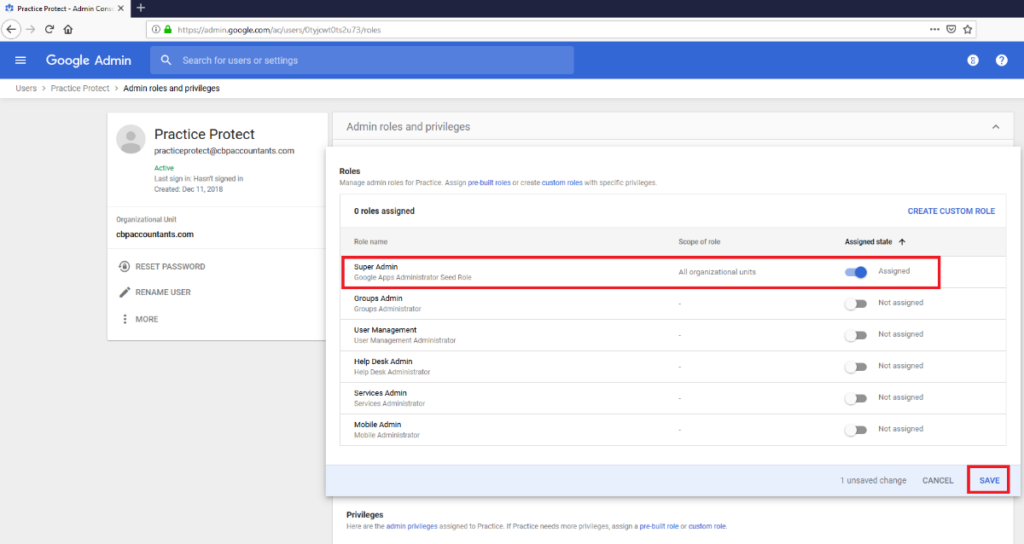 9. This completes the creation of Service Account in Practice Protect for G Suite.