This article is for new Practice Protect users and explains how to setup your Practice Protect account on a desktop computer for the first time. This usually applies during the onboarding process. This process takes approximately 5 minutes to complete.
Step #1 – Login to your Account
You should have received an email that looks like the following screenshot which is required to commence this process.
Note: If you didn't receive an invitation email, you can check Junk/Spam mailbox. If still not showing, contact your Password Admin.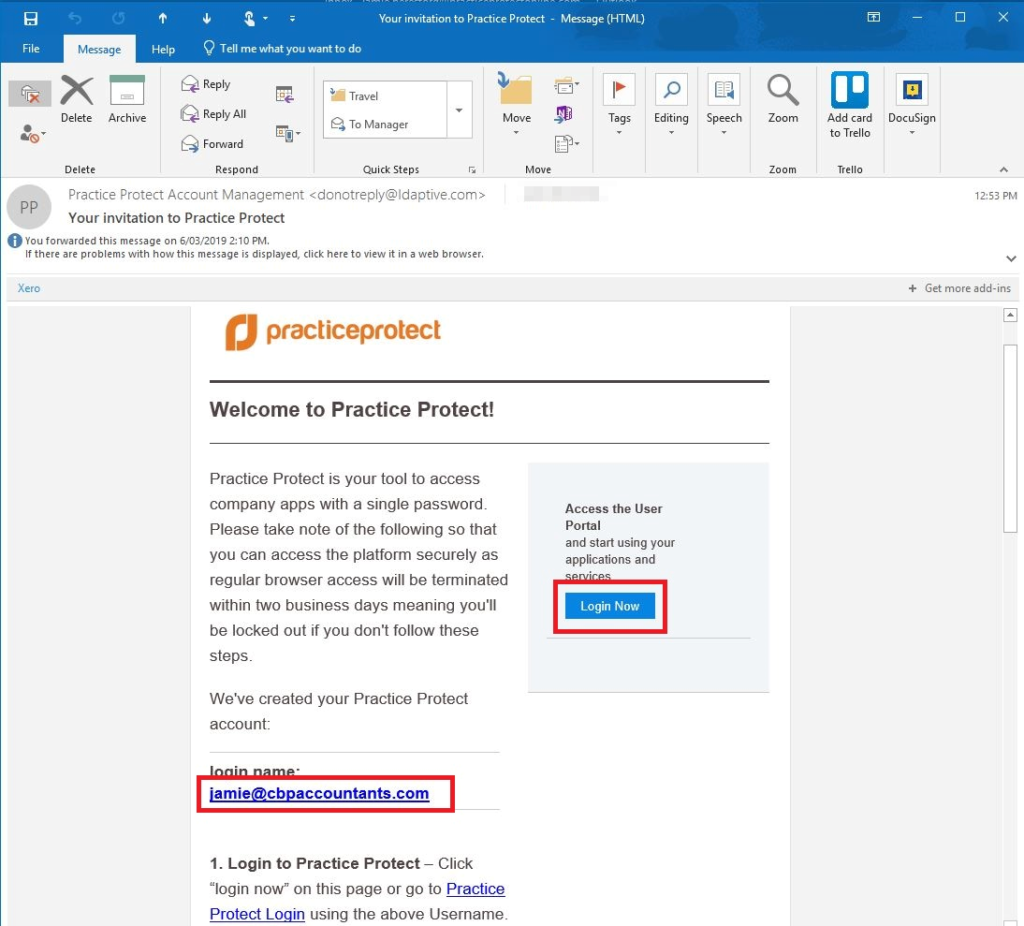 Note: Your Practice Protect sign in name is the email address listed in the screenshot above.
2. Click "login now" as above.
3. You will be redirected to your Practice Protect account.
4. Set the Practice Protect Desktop as your browser home screen or save to favorites.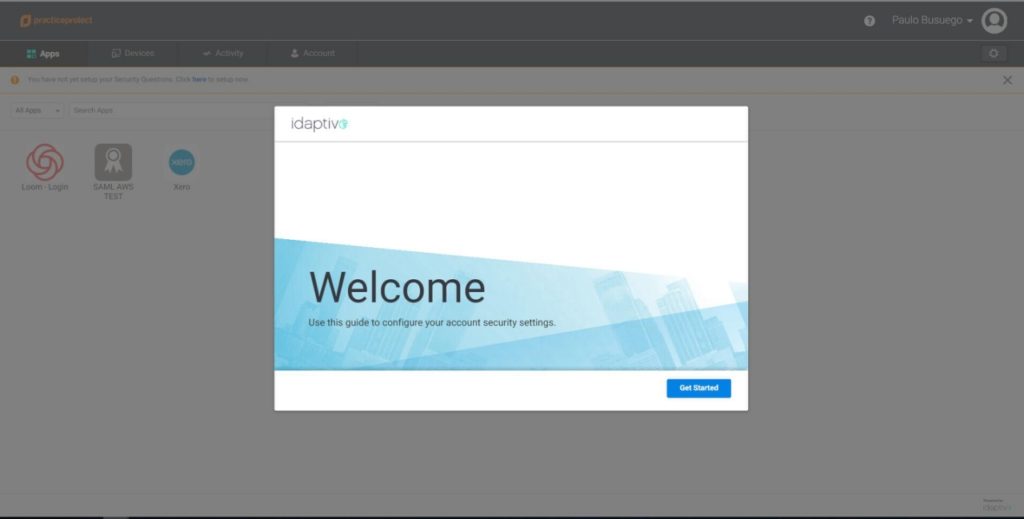 Step #2 – Configure Two-factor Authentication and Password
Hit get Started and you will be asked to setup your Security Questions and multi factor authentication aka "OATH OTP Client" before being directed to create a Password on first login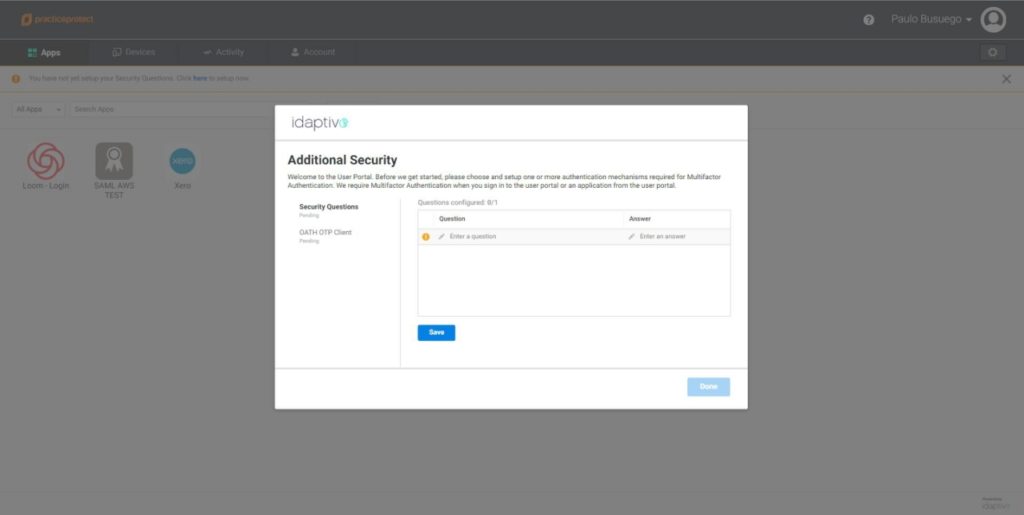 Alternatively to find the security question screen follow these steps:
On the User Portal Click on Account.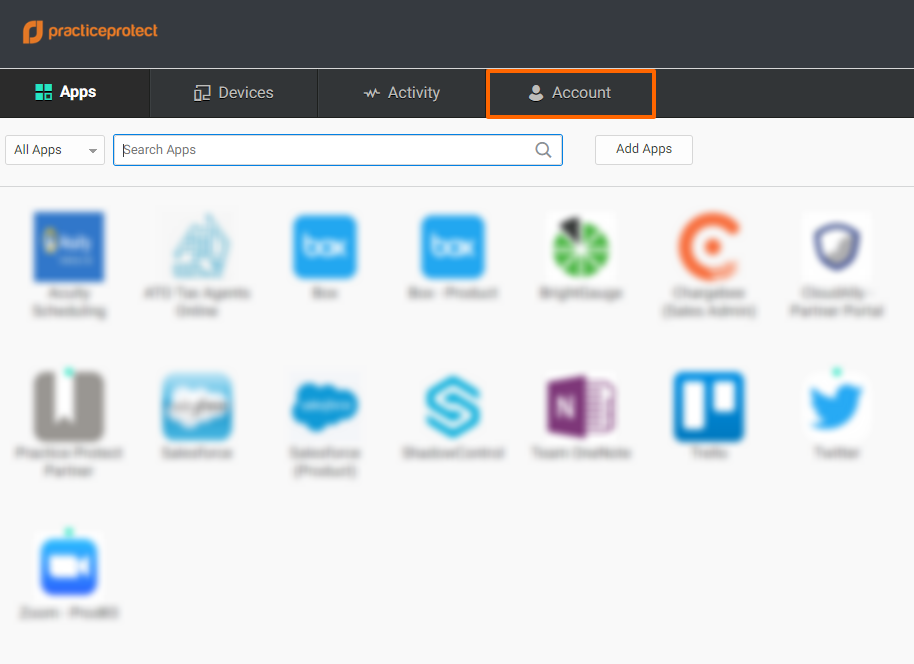 2. Under Accounts, click on "EDIT" far right of the Security Question as below.
3. Click the pencil icon as below to create a question and answer in free form text.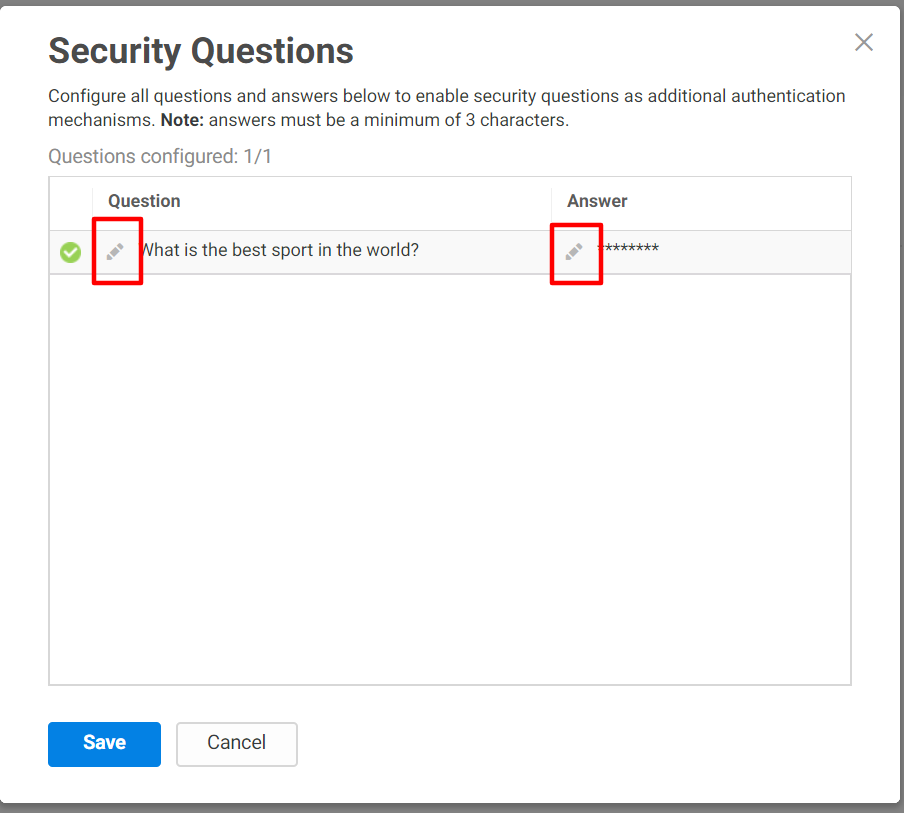 Note: The answer can be multiple words. It is case sensitive and the spaces you enter must be entered when you log in. We recommend you set multiple security questions for additional security.

Alternative to setup Multi factor Authentication
A one-time-passcode (OTP) aka 'multi factor authentication' is required to log in to the user portal as follows:
Click on 'Account' (Located on the Top) then click 'scan QR code'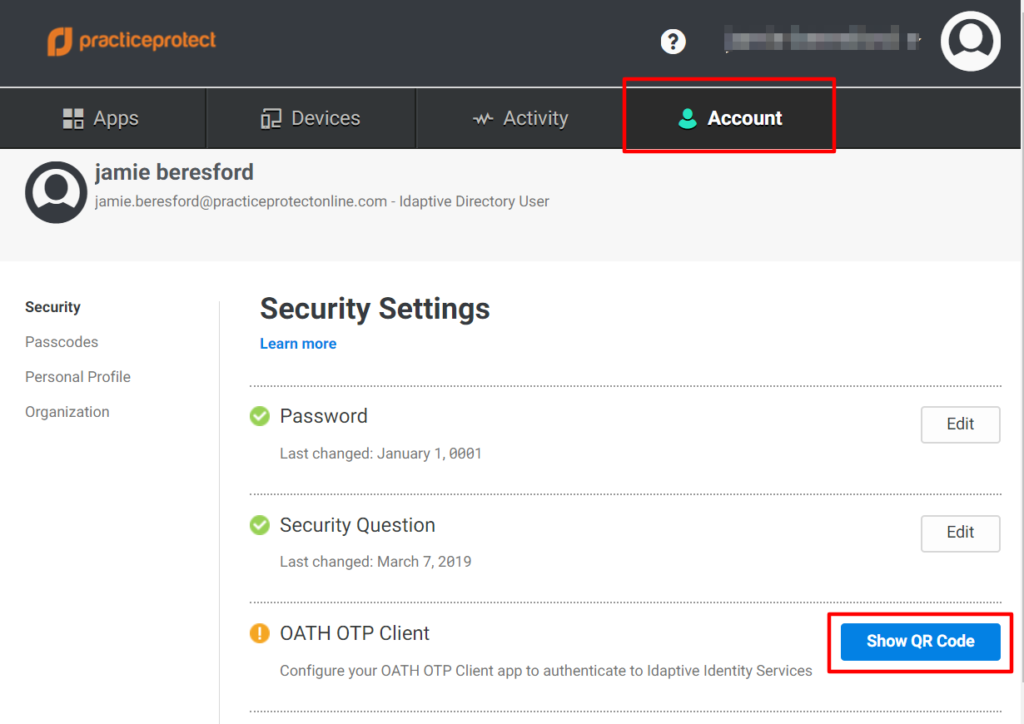 2. On your phone, launch your authenticator app and tap the "+" icon or the "Add Account" button to add a new account.
3. Select "Scan Barcode" or "Scan QR Code" and use your phone's camera to scan the below code.
4. Once you have scanned the code, enter the 6-digit verification code generated by the authenticator app and click verify.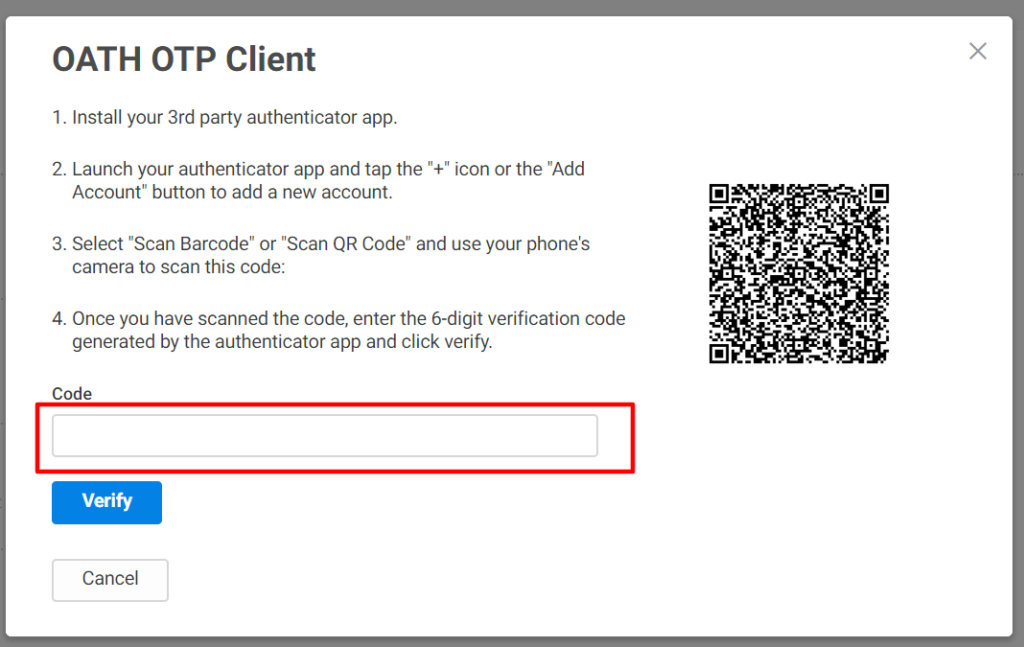 Step #3 – Install the Browser Extension
Please follow the following link to install the respective browser extension (Internet Explorer, Chrome, and Firefox). If you want to deploy the browser extension via Group Policy, you can follow this link. (for IT admins).

For step by step assistance on installing the browser extension click here
Step #4 – Click Through to your apps
Note: As the final step of the onboarding process, all app passwords will be reset and activated in Practice Protect meaning direct browser access will no longer work.
To avoid inconvenience we recommend following the below steps to enter your existing credentials and commence using Practice Protect immediately:

1. Click 'apps' on the tool bar and click the tile for your most regularly used app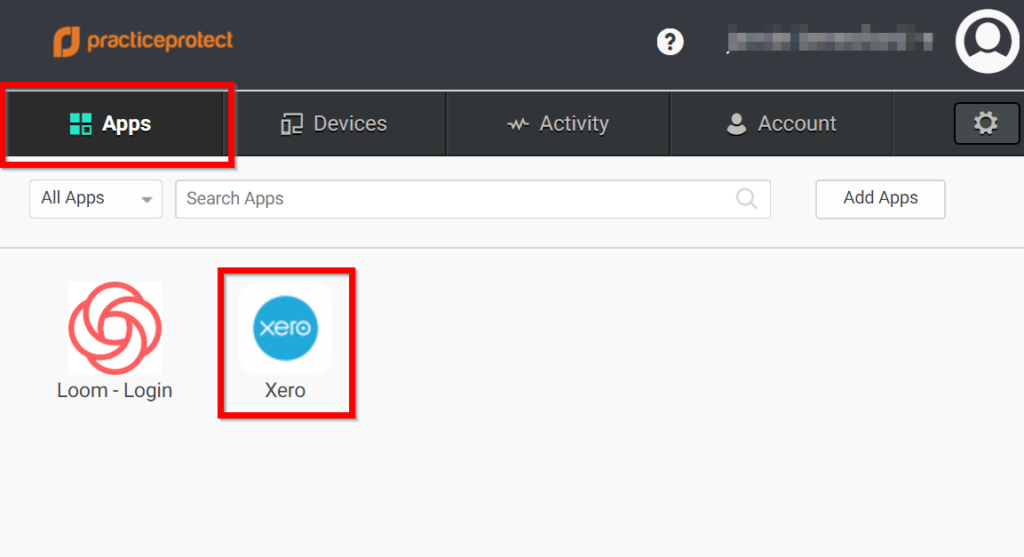 2. Enter your current username and password as below.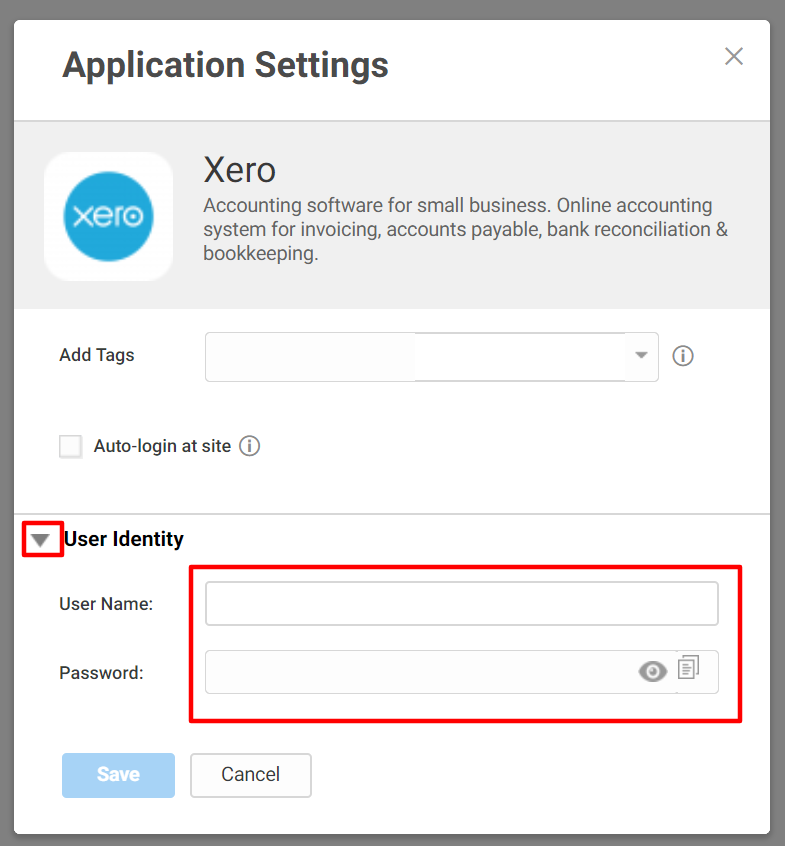 3. Click Save and from the app screen, Click the respective tile to login to your app.
4. Repeat the process for all apps.
Note: If you do not know your existing password(s) or choose not to complete step #5 be advised that when app activation takes place your regular browser access will terminate and you will be requried to access your apps via Practice Protect. You will be notified ahead of time prior to app activation.
For onboarding assistance email onboarding@practiceprotectonline.com or call:
Phone: 1300 010 114
AU: +61 (2) 9191 9389
US: +1 (415) 992 8245
HK: +852 5808 7483
PH: +63 (2) 218 3614
Congratulations! You're now on boarded to Practice Protect.