Purpose
Most companies retain ex-employee mailbox data in Office 365 by converting the mailbox to shared prior to removing the Office 365 license. In order to do this, this attribute must be changed and sync from Practice Protect prior to removing the account. as you cannot make this change once the account is removed. Hide From Address Book.
Instructions
Below are the steps to convert a licensed mailbox to shared. This must to completed before removing the Users Office 365 license.
1. Login to Office 365 Admin (This may require your IT Administrator)
2. Go to the Exchange admin center.
3. Select Recipients > Mailboxes.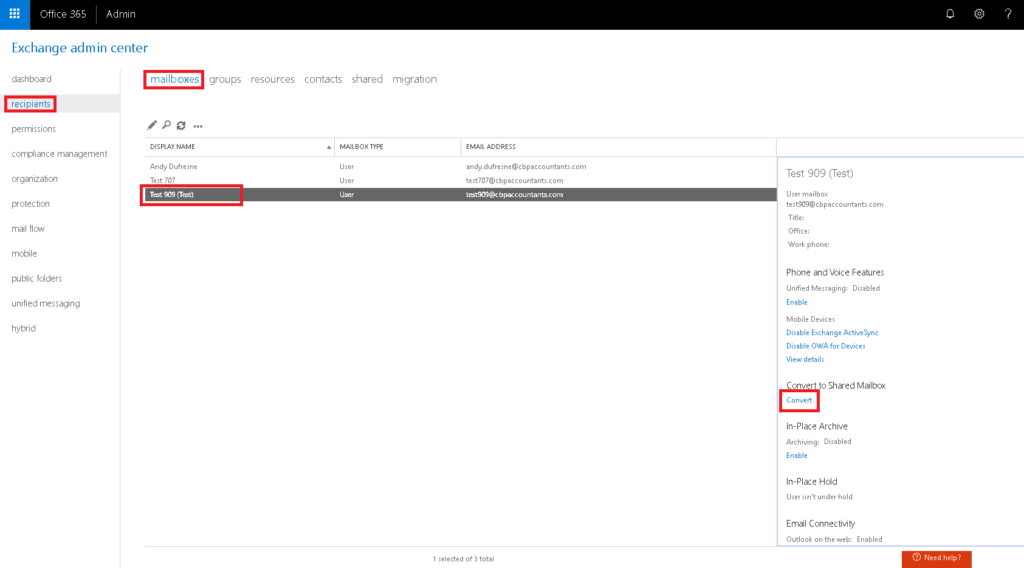 4. Select the user mailbox. Under Convert to Shared Mailbox, select Convert.
5. You can remove the license from the user in Office 365 now and stop paying for it.
6. Do not delete the user's old mailbox or account in Office 365. The shared mailbox needs this account as an anchor.