Purpose
This article will guide you on how to reset your Practice Protect Password inside Practice Protect.
Prerequisites
Practice Protect Account
Access to the Practice Protect User Portal
Instruction
1. Go to your Practice Protect Portal or use the Global link
2. Enter your Username then press Next.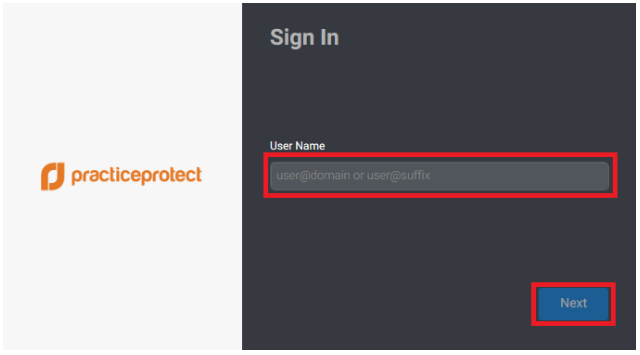 3. Enter Password then press Next.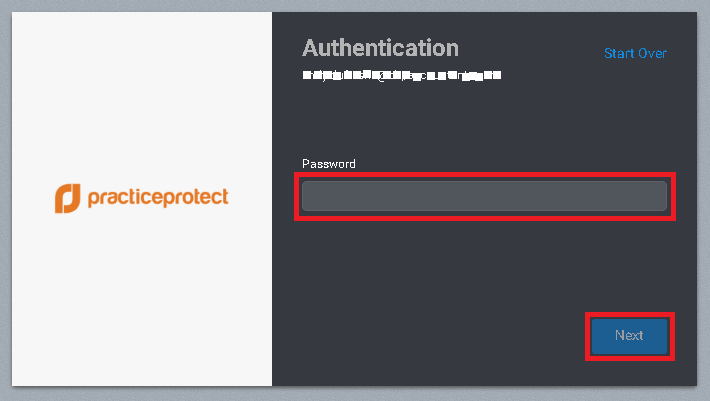 4. On the User Portal, click on Account tab > Security > On Password section click Edit.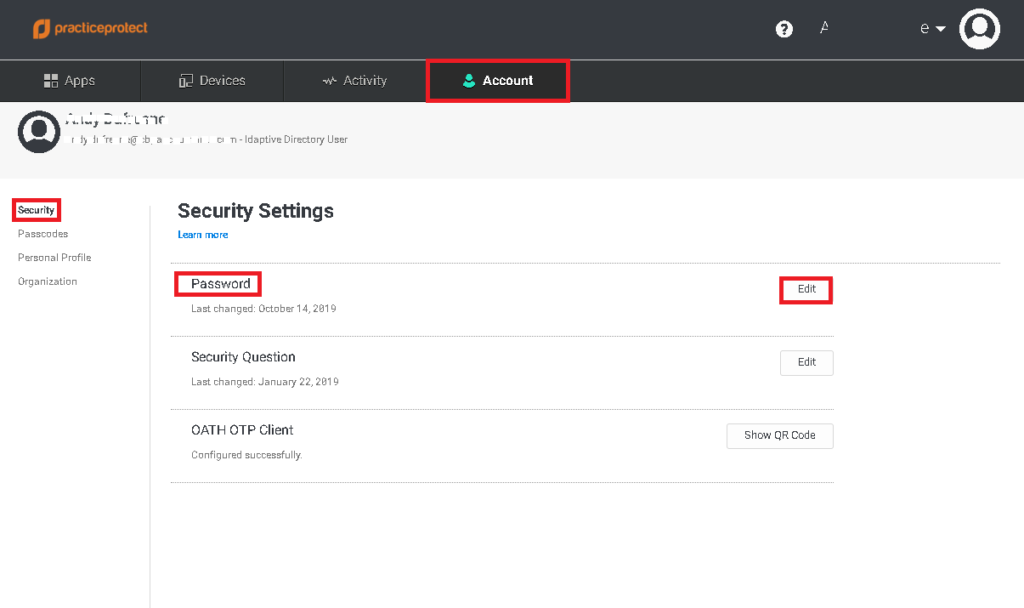 5. On Change Your Password prompt, enter the Current Password, New Password and Confirm New Password. Click OK.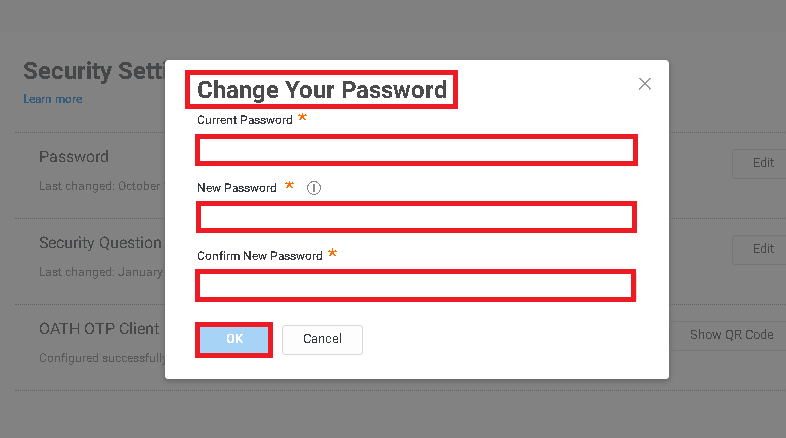 6. Sign out from Practice Protect and Sign in again to test the access.